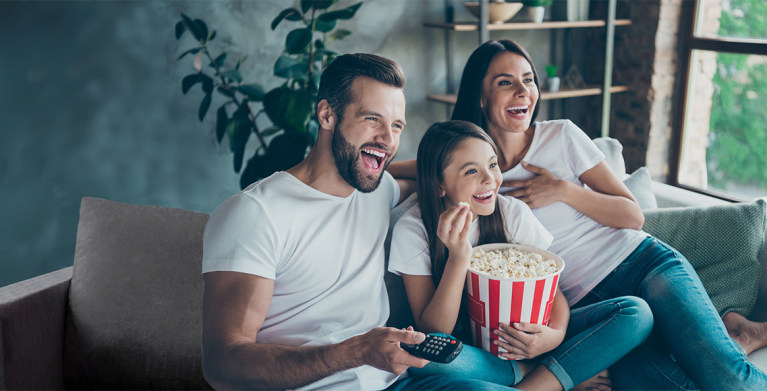 Add loved ones
and save.
Add additional Members for 50% off.*
Two ways to save on your AAA Membership.
---
Learn about our 3 levels of Membership
---
All Membership levels include these benefits
---
*Promotional Terms
MEMBERSHIP AUTO-RENEWAL ENROLLMENT REQUIRED TO PARTICIPATE IN PROMOTION.  ANY DISCOUNTED MEMBERSHIP, PROMOTIONAL PRICING, OR FREE TRIAL MAY RESULT IN A CHARGE OF REGULAR, NON-DISCOUNTED PRICING UPON RENEWAL FOR MEMBERSHIP, ASSOCIATE MEMBERSHIP, OR OTHER SERVICES. IF YOU DO NOT WISH TO RENEW SUCH SERVICES, YOU MAY MANAGE YOUR ACCOUNT AND CANCEL MEMBERSHIPS, SERVICES, AND AUTO-RENEWAL BY CALLING OUR MEMBER SERVICE CENTER AT 1-800-922-8228, EMAILING US AT AAAMEMBERSUPPORT@NORCAL.AAA.COM, OR VISITING US AT A LOCAL BRANCH.
THIS PROMOTION IS SUBJECT TO THE TERMS AND CONDITIONS OF CLUB MEMBERSHIP AGREEMENT, CLUB'S POLICIES, AND ADDITIONAL TERMS AND CONDITIONS located at https://membership.calstate.aaa.com/terms-and-conditions.
DISCOUNT ASSOCIATE MEMBERSHIP ONLY FOR CURRENT MEMBERSHIP TERM. ASSOCIATE MEMBERSHIP RETURNS TO FULL PRICE FOR SUBSEQUENT TERMS.
SPONSOR: AAA Northern California, Nevada & Utah, Suite 1000, 1277 Treat Blvd., Walnut Creek, CA 94597
ELIGIBILITY:  This promotion (the "Promotion") begins on May 14, 2020 at 12:00:01 a.m. PT and ends on December 31, 2023 at 9:30:00 p.m. PT (the "Promotion Period"). AAA Northern California, Nevada & Utah (the "Club") shall be the sole timekeeper, in Club's sole discretion, regarding eligibility and participation in this Promotion. The Promotion is open to new and existing AAA Members who are (or will be, in the event of a new membership) the Primary Member of the membership account with the Club (a "Membership").
TO PARTICIPATE:  During the Promotion Period, you will automatically be eligible to receive the Promotion Benefit (defined below) where you (1) enroll (if you are not already enrolled) for a Membership as the Primary Member; and (2) enroll (if you are not already enrolled) during the Promotion Period for Automatic Renewal of your Membership.  Your enrollments are subject to your acceptance of all additional terms and policies.  Upon meeting these criteria, eligible participants are automatically eligible to receive the Benefit (discussed below), subject to the limitations below.
Club is not responsible for lost, late, or misdirected enrollments, or enrollments not received regardless of cause.
PROMOTION:  Subject to the limitations stated below, each verified eligible participant will receive a fifty percent (50%) discount off of the then-current price to add a new Associate Member to the Membership during the current term (the "Benefit"). Existing and New AAA Primary Members may participate in the Promotion Benefit by calling 1-800-922-8228, visiting or calling a local AAA branch during business hours, or visiting us online at www.AAA.com/50.  For Memberships in good standing prior to the Promotion Period, the Benefit shall consist of the benefit discussed in the previous sentence or the relevant prorated rate for an Associate Member, as determined by Club in its sole discretion.  The Benefit is available only for new Associate Members and does not apply to current Associate Members or past Associate Members who were enrolled within ninety (90) days.  The Promotion Benefit can only be combined with the Automatic Renewal membership discount promotion and is not applicable with other promotional rates or benefits.  After the current term of the relevant Membership, the cost of the Associate Member shall return to the then-current full price for subsequent terms of the Membership.
The Membership, Associate Membership, and Benefit are all subject to the limitations, terms, and conditions of the relevant membership agreements, Club policies, and additional terms and conditions.  Promotion details and availability are subject to change, in which case a benefit of equal value may be substituted at the Club's sole discretion.  Benefit consists only of the items listed, is non-transferable, with no cash redemption or substitution except at Club's sole discretion.
NO LIABILITY:  Club, its parent companies, subsidiaries, affiliates, advertising agencies, public relations agencies, suppliers, including any vendors providing services in connection with this Promotion, and all of their respective employees, agents, directors, officers (collectively, the "Club Affiliates") are not responsible for and participants release each from any failures of any kind (whether caused by computer, technical, or human error) which may either limit the participant's ability to receive a Benefit or otherwise participate in this Promotion, or Club's ability to include all eligible participants or otherwise execute this Promotion in the manner intended.
CHOICE OF LAW:  These rules shall be governed by, and interpreted in accordance with, the laws of California, without regard to that state's conflict of law provisions.
PRIVACY POLICY: Upon contacting AAA, you agree to the AAA Privacy Policy stated on the AAA Website, and its terms regarding our collection and usage of your personal information. To read the Privacy Policy, visit /privacy-policy.

OTHER TERMS: Decisions of Club on all matters related to the Promotion are final.  Club reserves the right to cancel or modify the Promotion for any reason, including but not limited to, if fraud, misconduct or technical failures destroy the integrity of the Promotion, or if a computer virus, bug, or other technical problem corrupts the administration, security, or proper administration of the Promotion as determined by Club, in its sole discretion. Club reserves the right to disqualify or prohibit the participation of an individual or business if fraud or tampering is suspected, or if the individual or business fails to comply with any requirement of participation or with any provision in these Promotional Terms.

Terms & Conditions  Certain restrictions apply.  For full Membership terms and conditions, go to AAA.com/memberterms.
(1) Free delivery for all Membership levels; limited free fuel available only to Plus and Premier Memberships.
(2) Batteries may not be available for all vehicles; additional costs may apply for certain vehicles.  Battery service may not be available in all areas.
(3) Certain restrictions apply and DMV services offered may vary depending on location; please contact your local AAA branch office for details on available services via over-the- counter and/or kiosk.
(CA) Service availability in Northern California: Over-the- counter service available to AAA Members only. Select branches have limited-service DMV-in- a-Box kiosks available for non-Member use (DMV charges a fee for kiosk services).
(NV) Service availability in Nevada: Available to AAA Members and non-Members. Select branches have limited-service DMV-in- a-Box kiosks available (DMV charges a fee for kiosk services). Carson City branch offers the most services within the state, and can process CA and NV DMV transactions. Drivers history print-out only available via kiosk.
(UT) Service availability varies in Utah: Please call your local branch. St. George, Foothill, Odgen & Farmington offer the most services. Over-the- counter service available to AAA Members and non-Members.
(AZ & MT) Service availability in Arizona and Montana: Service availability in Arizona. Available to AAA Members with no additional convenience fees and to non-Members with additional convenience fees. AAA Arizona is a licensed provider of Vehicle Title and Registration Services by the Arizona Department of Transportation (ADOT) / Motor Vehicles Department (MVD).
(4) Restrictions apply. See complete Best Price Guarantee Terms and Conditions at AAA.com/BestPriceGuarantee.
©2021 AAA Northern California, Nevada & Utah.  All rights reserved.