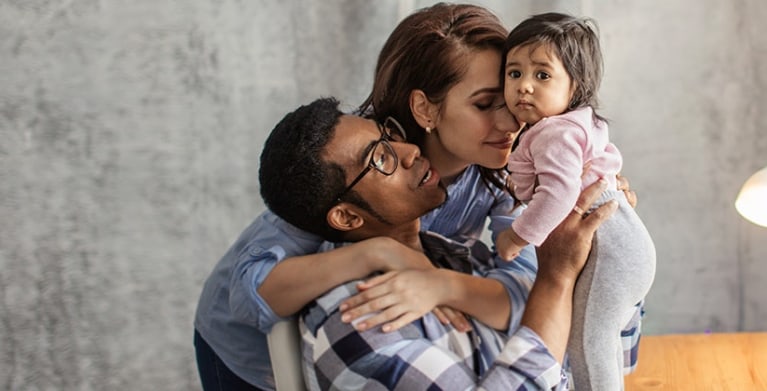 Home
Insurance
Bundle auto and home insurance for big savings.
Manage your existing policy
AAA gives you personalized service at an affordable price
Get the home insurance coverage you need at AAA
---
Whether you own or rent, a home insurance policy protects your house, condo, or apartment — from replacement costs for personal goods to living expenses if your abode becomes uninhabitable. Here are the standard coverages offered by AAA Insurance: 1
| Standard Coverage | Homeowners | | |
| --- | --- | --- | --- |
| Dwelling and Other Structures 2 | | | |
| | | | |
| | | | |
| | | | Loss of Income |
| Medical Payments to Others 3 | | | |
| | | | |
Optional add-ons go even farther, covering big-ticket items, earthquakes, and more.
| Optional Coverage | |
| --- | --- |
| | Provides extra coverage for liability claims that go beyond your regular auto or home policy's limits. |
| | Cover the cost of repairs to your home, replacing your belongings, and additional living expenses if your residence is uninhabitable. |
| | Can reimburse you for damages caused by floodwaters to help you fix your home and repair or replace lost belongings. |
| Scheduled Personal Property | Provide greater coverage of valuables that cost more than your personal property limits. |
It's common to wonder how much coverage you really need and smart to base your decisions on clear, reliable information. Our experts can explain the ins and outs of every policy—and help you find what's right for you.
Shop AAA services for homeowners
---
Frequently asked questions about homeowners insurance
---
Is hazard insurance the same as homeowners insurance?
Hazard insurance is not the same as homeowners insurance; however, hazard insurance is part of a homeowners insurance policy.
Hazard insurance, also called dwelling coverage, protects the physical structure of your home, including damages from fires, hailstorms, lightning, smoke, vandalism, or frozen pipes. As a general guideline, you should purchase enough hazard insurance to cover the cost of rebuilding your home.
Is homeowners insurance required?
The law does not require you to buy homeowners insurance, but your mortgage lender might. When you close on your home, your lender will likely want to see proof that you have homeowners insurance and expect you to keep your home insured throughout the life of your loan.
How long is the term for a homeowners insurance policy? 
A home insurance policy term is 12 months.
Is homeowners insurance included in a mortgage payment?
It depends. Your mortgage lender might arrange for an escrow account managed by a third party through which you'll pay your mortgage. If you have an escrow account, you'll likely pay a single payment each month that covers your private mortgage, home insurance, and property taxes. Escrow accounts are commonplace and may be required if, for example, your down payment is less than 20 percent.
If you don't use an escrow account, you'll pay your mortgage, taxes, and home insurance yourself—each to different entities.
1 Home insurance provided by CSAA Insurance Group, a AAA Insurer. Insurance products in Arizona are offered through AAA Arizona Inc., License #8301727 and Sunstate Insurance Agency, LLC, License #17203444. Insurance products in California are offered through AAA Northern California Insurance Agency, License #0175868, in Montana by AAA Montana, Inc., License #9756, in Nevada by AAA Nevada and in Utah by AAA Utah.
2 Dwelling and Other Structures - Can help pay to rebuild or repair your home or other structures on your property if damaged by a covered peril. Not covered by renters insurance.
3 Medical Payments to Others - Can cover injuries that happen to a guest in your home—regardless of who's at fault.