Often overshadowed by national parks, the West's national monuments don't get the attention they deserve. From sheer sandstone canyons and towering rock formations to cultural landmarks, these parks offer natural wonders to explore without an overwhelming amount of visitors. The next time you're planning a trip, consider visiting these 10 national monuments instead of their popular national park counterparts.
Instead of Yosemite National Park: Lava Beds National Monument, Northern California
Near the California-Oregon border, Lava Beds National Monument is made up of more than 800 caves formed over the last half-million years by volcanic eruptions on the Medicine Lake shield volcano. Before entering any cave, you need to pick up a free caving permit from the visitor center, where you can also learn more about the area's Indigenous people, the Modoc War, and the history of caving. Out of the 24 caves open for exploration, 10 are appropriate for navigating on your own. Consider doing a more in-depth guided tour with a ranger. Ranger activities are first come, first served, and be aware of closures for bat activity ahead of time.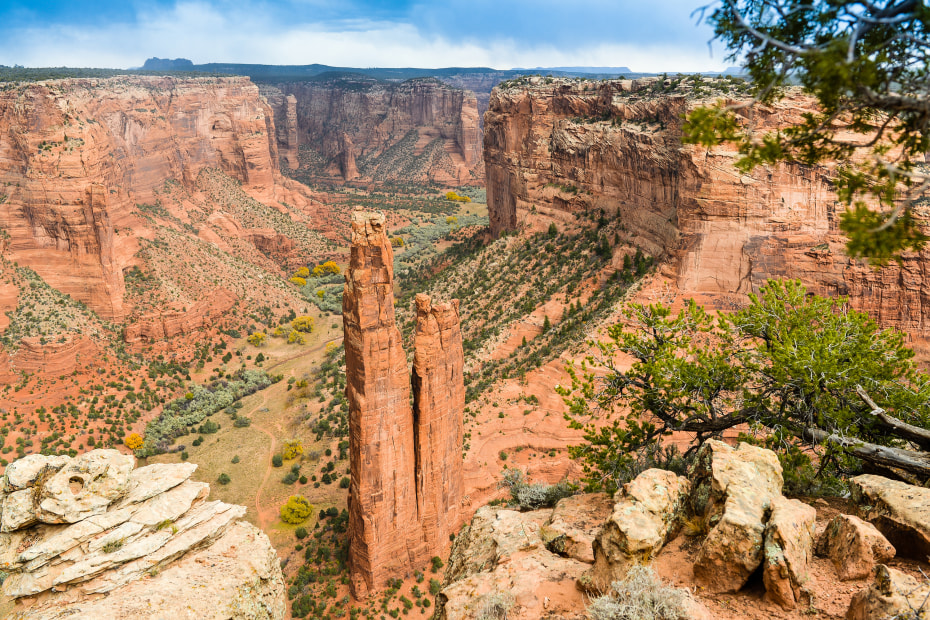 Instead of Grand Canyon National Park: Canyon de Chelly National Monument, Arizona
Plunging sandstone cliffs, rich Indigenous history, lush green flora. Some of Canyon de Chelly's best features resemble those of the famous canyon to the West, but with fewer crowds and fees. While the park entrance is free, access to the canyon is limited because Navajo families reside there. Explore the scenic north and south rim routes by vehicle, or hire a guide to hike farther into the canyon. Additionally, free ranger-led programs are offered from Memorial Day to Labor Day. As one of the oldest inhabited places on the Colorado Plateau, the national monument brings history to life with the ancient Pueblo villages that are still standing, such as White House Ruins and Mummy Cave.
Instead of Death Valley National Park: Tule Springs Fossil Beds National Monument, Nevada
Located 30 minutes from the Strip in the Upper Las Vegas Valley, Tule Springs Fossil Beds is a newer national monument that was created in 2014 to protect Pleistocene fossils that formed between 100,000 and 12,500 years ago. Some of the fossils found here include Columbian mammoths, sabertooth cats, ancient llamas and horses, dire wolves, and giant ground sloths. The Aliante Trail, a 3.25-mile loop, winds through the arid desert and white rock formations, where you're encouraged to participate in citizen science by leaving fossils undisturbed and logging any findings. This park doesn't have a visitor center or restrooms, so come prepared.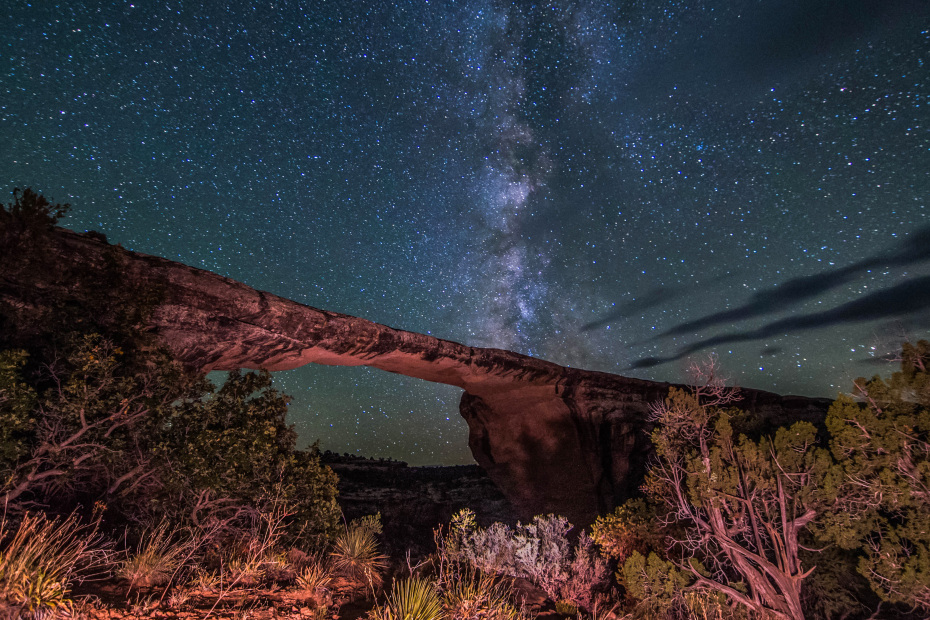 Instead of Arches National Park: Natural Bridges National Monument, Utah
Designated as the world's first International Dark Sky Park, Natural Bridges is just as stunning in the light as it is during the dark. Three sandstone bridges—named Kachina, Owachomo, and Sipapu in honor of the Hopi people who once lived there—are accessible via a scenic loop on Bridge View Drive, which is dotted with picturesque panorama views. The trails to the bridges are open day and night, and don't miss the short hike to Horse Collar Ruin, a well-preserved Pueblan site left over 700 years ago. Because summer temperatures can exceed 100°F, spring and fall are the better seasons to visit.
Instead of Glacier National Park: Upper River Missouri Breaks National Monument, Montana
The best way to experience the Upper Missouri River Breaks National Monument in Central Montana is by boat. This remote, 149-mile stretch of America's longest river includes six wilderness study areas full of fish, beavers, soft-shelled turtles, waterfowl, and more wildlife. Visit the Missouri Breaks Interpretive Center in Fort Benton to obtain boater permits and learn more about recreating in the area. Several boat launch ramps make it easy to float sections of the river, and campgrounds and cabins along the banks give paddlers a spot to rest. Off the water, stretch your legs on a multitude of public trails.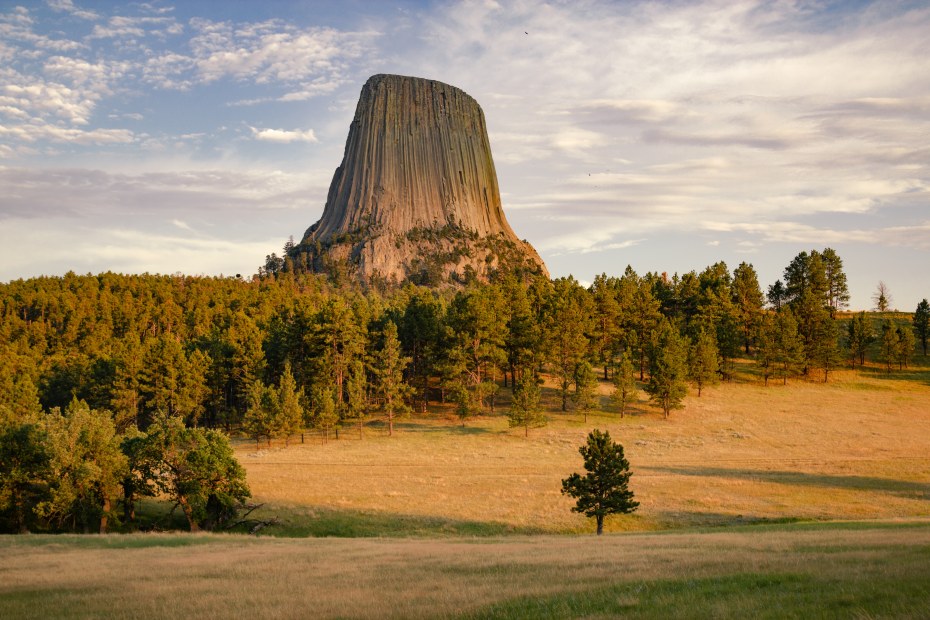 Instead of Yellowstone National Park: Devil's Tower National Monument, Wyoming
Jutting up from the prairie surrounding the Black Hills, Devils Tower can be seen from miles away. This dramatic igneous (meaning it was made from magma) rock feature was exposed by weathering and erosion over eons, making it one of the largest examples of columnar jointing (typically hexagonal columns that form as the lava rapidly cools and cracks) in the world. It holds great cultural significance to the Arapaho, Cheyenne, Kiowa, Crow, and Lakota people, whose sacred narratives you can learn about at the visitor center. Trails of varying lengths provide multiple perspectives of the 867-foot tower, like the 1.5-mile Amphitheater Circuit and the 2.8-mile Red Beds Loop Trail. If you take the trail around the formation, look closely to see climbers ascending the parallel cracks.
Instead of Olympic National Park: San Juan Islands National Monument and Historical Park, Washington
An archipelago of more than 450 islands, rocks, and pinnacles, the San Juan Islands are a coastal oasis in the northern part of the Salish Sea that has been designated as both a national historic park and monument. Views of snow capped peaks contrast with sandy beaches, while lush forests bud from cliffsides. This park is made up of two day-use areas—English Camp and American Camp—where you can hike, kayak and boat, admire birds and other wildlife, pick blackberries, explore tidepools, and learn about the area's storied history. Look out for sea lions, Orca whales, bald eagles, and the rare Island Marble butterflies.
Instead of Crater Lake National Park: Oregon Caves National Monument and Preserve, Oregon
Nicknamed the Marble Halls of Oregon, this national monument is comprised of 3.8 miles of underground passageways created by acidic water dissolving marble rock below the forest floor. The cave is only accessible through tours, which accept walk-ins or reservations through the park service's website. The walk is considered moderately strenuous because of narrow passageways, low ceilings, and more than 500 stairs, but the first room of the tour, Watson's Grotto, is accessible to people in wheelchairs or with mobility concerns. Six hiking trails outside of the mountain provide fresh air and views of the Siskiyou Mountains.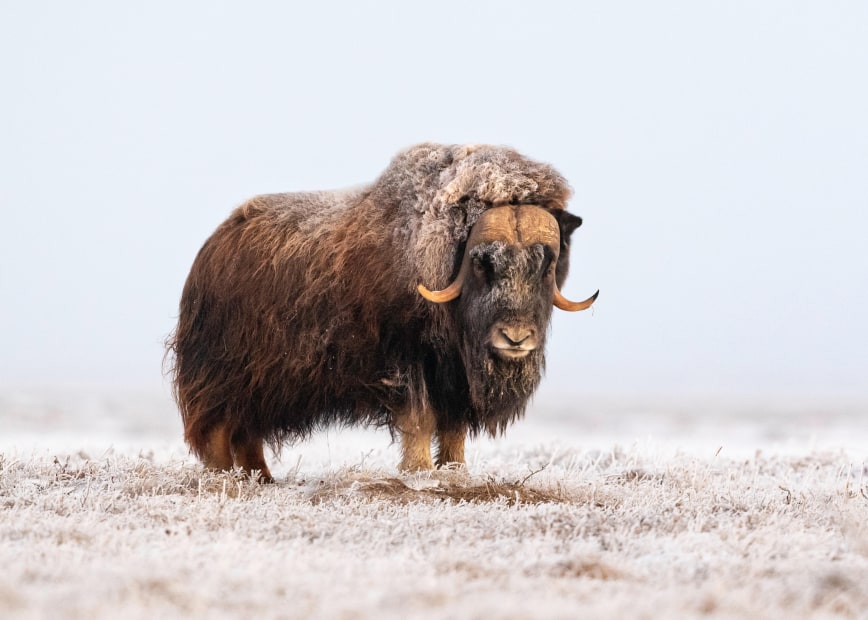 Instead of Denali National Park: Cape Krusenstern National Monument, Alaska
Situated north of the Arctic Circle along 70 miles of the Chukchi Sea's shoreline, the only way to reach Cape Krusenstern is by authorized air taxi or charter boat. This remote wilderness area is open all year round for backpacking, boating, camping, and flightseeing, but the rugged terrain is less challenging to navigate without snow in summer. But with no roads, trails, or designated campgrounds, the park service recommends hiring an authorized guide and ensuring that you are ready to handle the challenges of backcountry camping in the Arctic for the safest stay. (Visitors should have a way to communicate as there is no cell service in the park in addition to knowledge of camping skills, bear and muskox safety, how to stay warm and dry, and how to protect against mosquitos.) During your trip, stop by the Northwest Arctic Heritage Center for programming, such as the Arctic Circle Film Series on Wednesday nights.
Instead of Haleakalā National Park: Papahānaumokuākea Marine National Monument, Hawaii
Encircling more than 580,000 square miles of the Pacific Ocean, Papahānaumokuākea Marine is larger than all U.S. national parks combined. While it's not currently open for historic and eco tours due to staff reductions, visitors can experience it from afar at four learning centers across the country: The Mokupāpapa Discovery Center in Hilo, Waikīkī Aquarium and Bishop Museum in Honolulu, and Nantucket Whaling Museum in Massachusetts. Notable features include coral reefs and lagoons, seamounts and submerged banks, and archeological remains from pre-European settlement. In addition to protecting fragile marine ecosystems, the monument commemorates the kinship of two Hawaiian ancestors—the Papahānaumoku and the Wākea.